We're revealing the many eligible bachelors and bachelorettes you'll be able to woo in Harvest Moon: One World! You'll find a pair of each in every town you visit along your journey, each with their own personality quirks.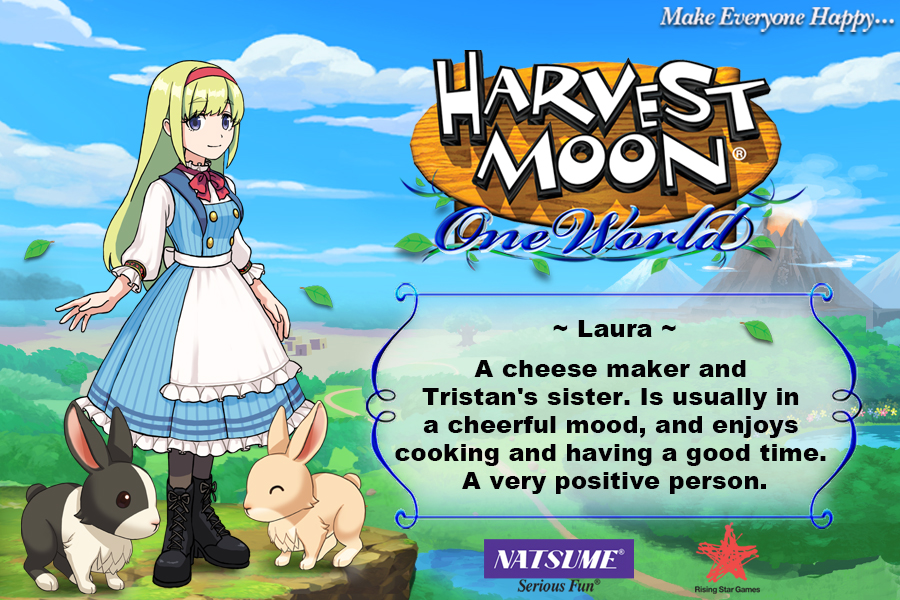 Laura and her brother Tristan live in the cozy hamlet of Lebkuchen, Once known far and wide for delicious foods, with the disappearance of the world's crops, the little town has lost its former glory!
After a traumatic incident, Laura suffers from short-term memory loss, always forgetting what happened on the previous day. Help the siblings discover the root of her problems just might reinvigorate this small town and repair the siblings' fractured relationship. Perhaps love may even bloom in this town at the base of a volcano!
Laura is the 10th and final marriage candidate in Harvest Moon: One World, but don't fret: we'll also be revealing the upcoming bachelor and bachelorette coming in the Far East Adventure Pack DLC. Learn more about the Season Pass –> Here
Harvest Moon: One World is available now in North America on Nintendo Switch and PlayStation4!
Harvest Moon: One World is available now on Nintendo Switch in Europe via Rising Star Games, distributed by Nintendo of Europe.