We're revealing the many eligible bachelors and bachelorettes you'll be able to woo in Harvest Moon: One World! You'll find one of each in every town you visit along your journey, each with their own personality quirks.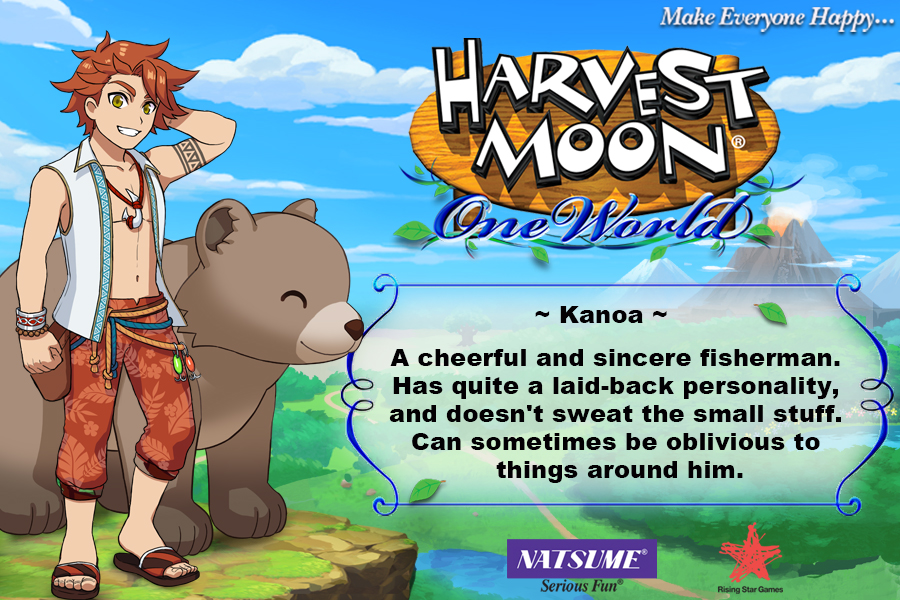 Kanoa can be found in the oceanside village of Halo Halo, and his laid back personality fits right into this chill culture, even though the local temperature is quite warm!
Harvest Moon: One World launches later this year on PS4 and Switch in North America. Learn more about the pre-order bonuses you can get for One World right here -> Pre-Orders!
Harvest Moon: One World arrives later this year on Nintendo Switch in Europe via Rising Star Games, distributed by Nintendo of Europe.