We're revealing the brand new eligible bachelor and bachelorette you're able to woo in the Harvest Moon: One World Far East DLC Pack! Just like in the base game, you'll find one of each in Wagashi, a brother and sister pair looking for a little help~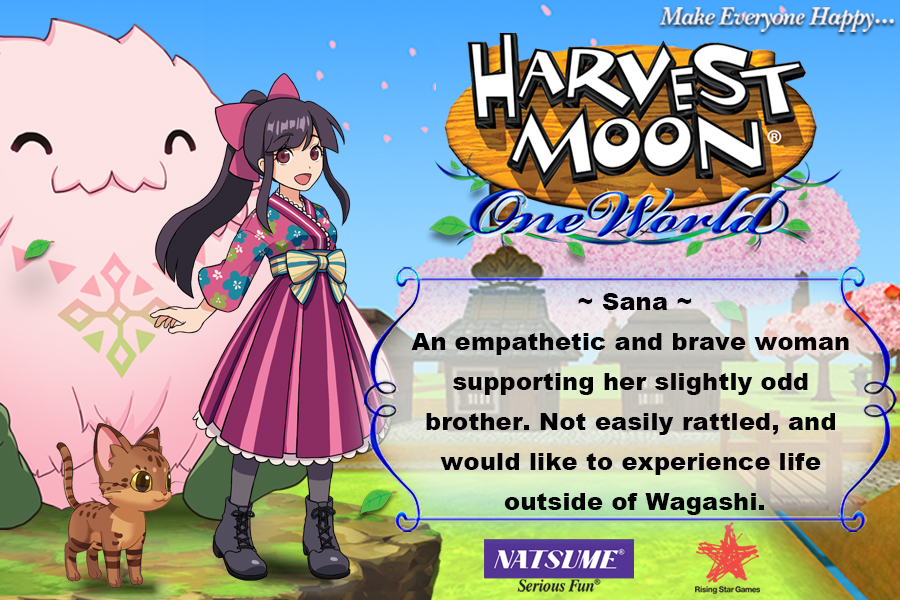 Sana and her brother Shogen live on the haunted island of Wagashi, just off the coast of the Halo Halo beaches. Unlike her brother, Sana would love to leave the village, and wants to experience the wide world outside of the faces she knows and loves.
The Far East Adventure Pack is available now, and the upcoming Precious Pets Pack DLC is arriving just around the corner, on April 13th! Learn more about the Season Pass –> Here
Harvest Moon: One World is available now in North America on Nintendo Switch and PlayStation4
Harvest Moon: One World is available now on Nintendo Switch in Europe via Rising Star Games, distributed by Nintendo of Europe.