We've been dropping tons of hints about this AMAZING invention, and we're now revealing all the info on this neat feature in Harvest Moon: One World.
Your friendly neighbor Doc Jr. has a scientific method, a creative mind, and doesn't shy away from the occasional accidental explosion…just like his long-ago ancestor and namesake!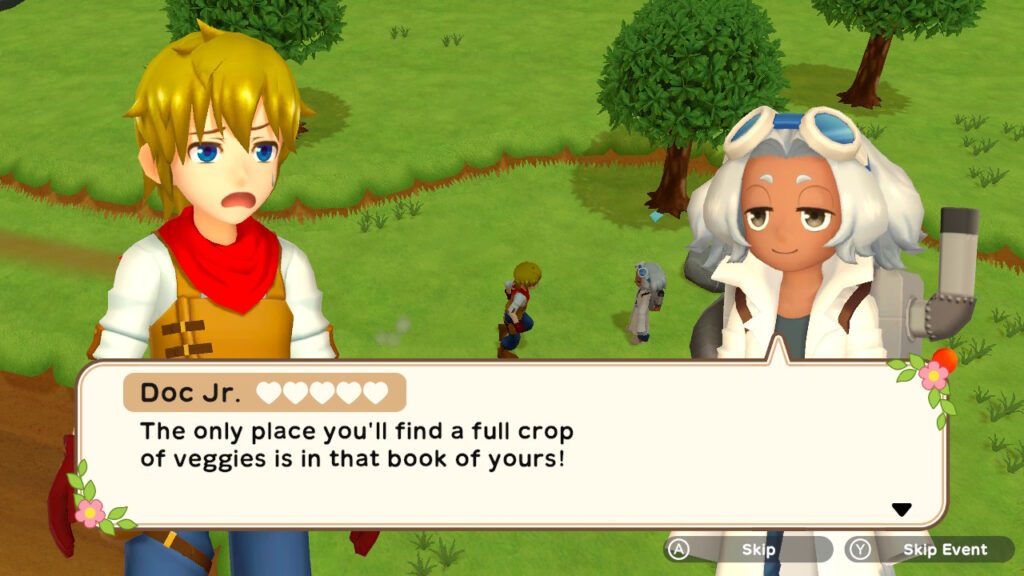 When you discover that the book you received for your birthday isn't just a fairy tale and there's so many vegetables and fruits ready to be rediscovered, Doc Jr. is there to help you be ready to explore the world! He's created an amazing invention called the Expando-Farm you can fuel up and transport from region to region.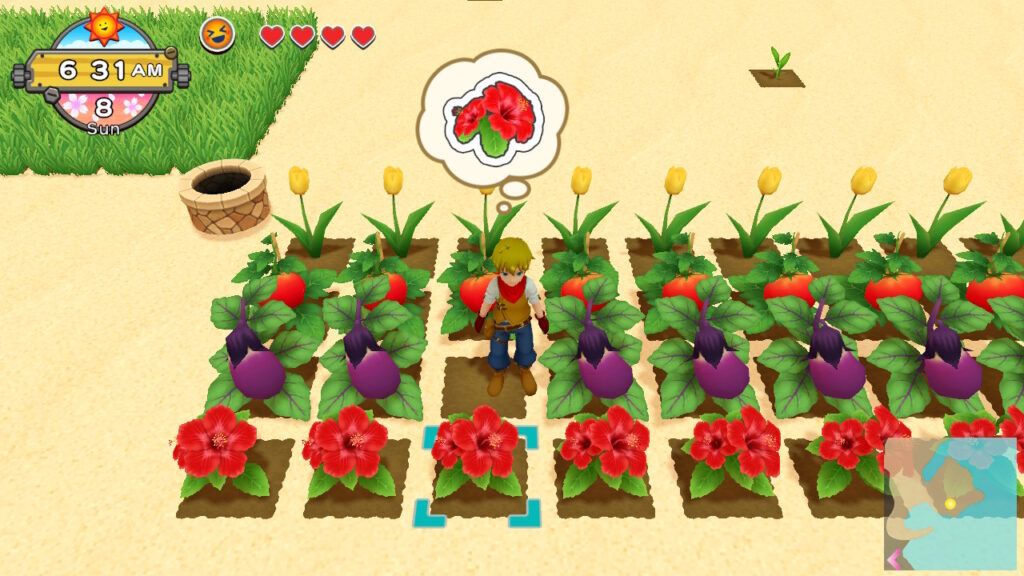 There are fields ready to be discovered all over the world, friendships to forge and special relationships to nurture. Perhaps you'll enjoy the sun and surf of Halo Halo and settle there for a while? You've got numerous locals to interact with, including bachelorette Ahina and bachelor Kanoa.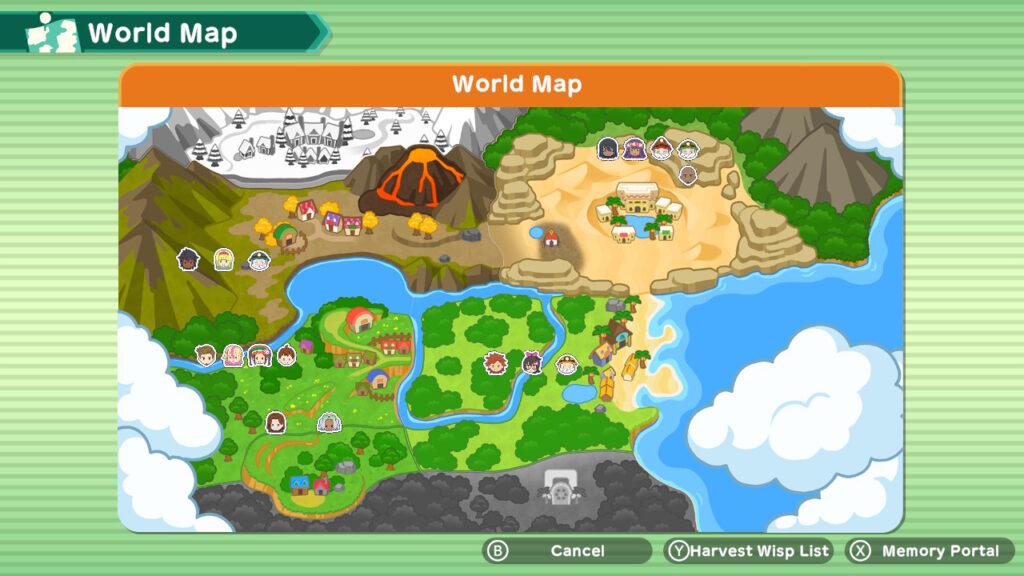 No matter where in the many regions of Harvest Moon: One World you settle, there's plenty of Harvest Wisps to discover holding seeds of every kind! Discover all the many different fruits, vegetables, and flowers thought lost to time, while forging unforgettable bonds with humans, Harvest Sprites, and other friends along the way.
Harvest Moon: One World launches on PS4 and Switch in North America March 2nd. Learn more about the pre-order bonuses you can get for One World right here -> Pre-Orders!
Harvest Moon: One World arrives on Nintendo Switch in Europe via Rising Star Games on March 5th, distributed by Nintendo of Europe.