Classic collectors rejoice: we're teaming up with Limited Run Games to reprint even more of Natsume's classic titles on REAL cartridges! Dust off those classic systems – we've got a pair of rad titles coming your way beginning Friday, March 5th
First up is the Game Boy maze game, AMAZING PENGUIN! This is a working cartridge, playable on both classic Game Boy systems and compatible clone consoles! A standard edition will be available to pre-order for just one month right here: https://limitedrungames.com/collections/neo-frontpage/products/amazing-penguin-gb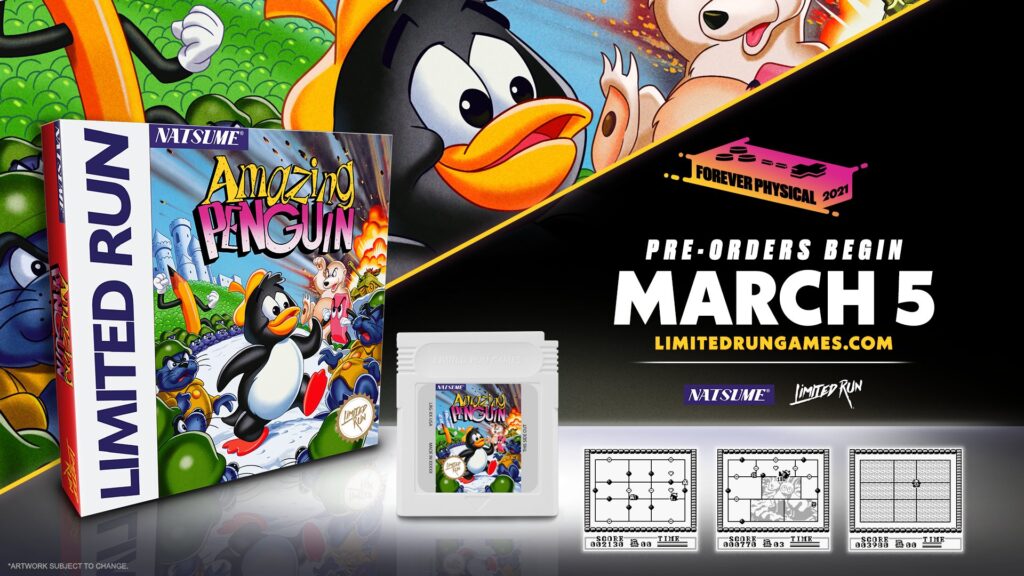 Join Pendrich, the Prince of the Penguins as he battles the enchanted armies of Borbon the Great. This game is simply a-maze-ing!
Attack with mighty kicks that blast the enemies across the screen. Clear the panels of each land to progress to the next level. It takes timing and strategy to win back the land from Borbon's invaders!
Second up is the another quirky Game Boy release, SPANKY'S QUEST! This is a working cartridge, playable on both classic GB systems and compatible clone consoles. A standard edition will be available to pre-order for just one month right here: https://limitedrungames.com/collections/neo-frontpage/products/spankys-quest-gb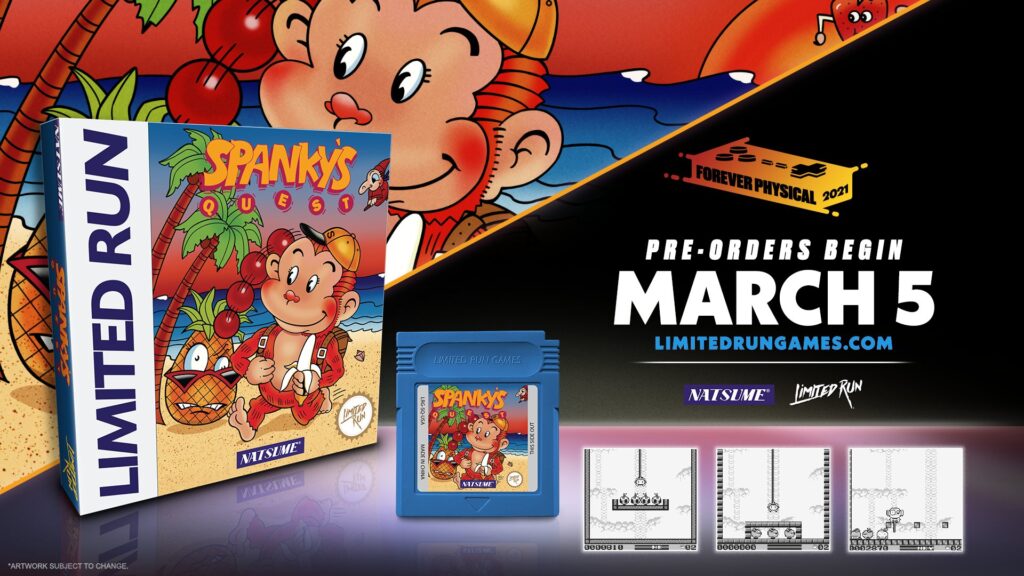 Did you know this action-platform originally released on both SNES and Game Boy? You could even send a photo of yourself completing it to the Natsume offices and be officially dubbed a Natsume Game Master!
Monkey business ensues as you take on the role of a playful primate in this action-packed romp through all sorts of madcap zaniness. As Spanky the Monkey, you'll find yourself climbing tower after tower each packed with new threats and enemies.
Pre-orders for both titles open Friday, March 5th and end on April 4th at 11:59pm Eastern Time. Curious about how Limited Run Games pre-orders work? We have a FAQ right here.