Did you know: plushies were intended to just be a one-time bonus to celebrate the first Harvest Moon game on PlayStation 2? It's true!
Newcomers to the series may be surprised to know, only one plushie was ever planned, for a single Harvest Moon game: Save the Homeland. The little cow sat up and had four cute little legs, with an adorable pink collar! She was so popular that we almost didn't have enough to cover pre-orders — a lesson we took to heart with future plushies.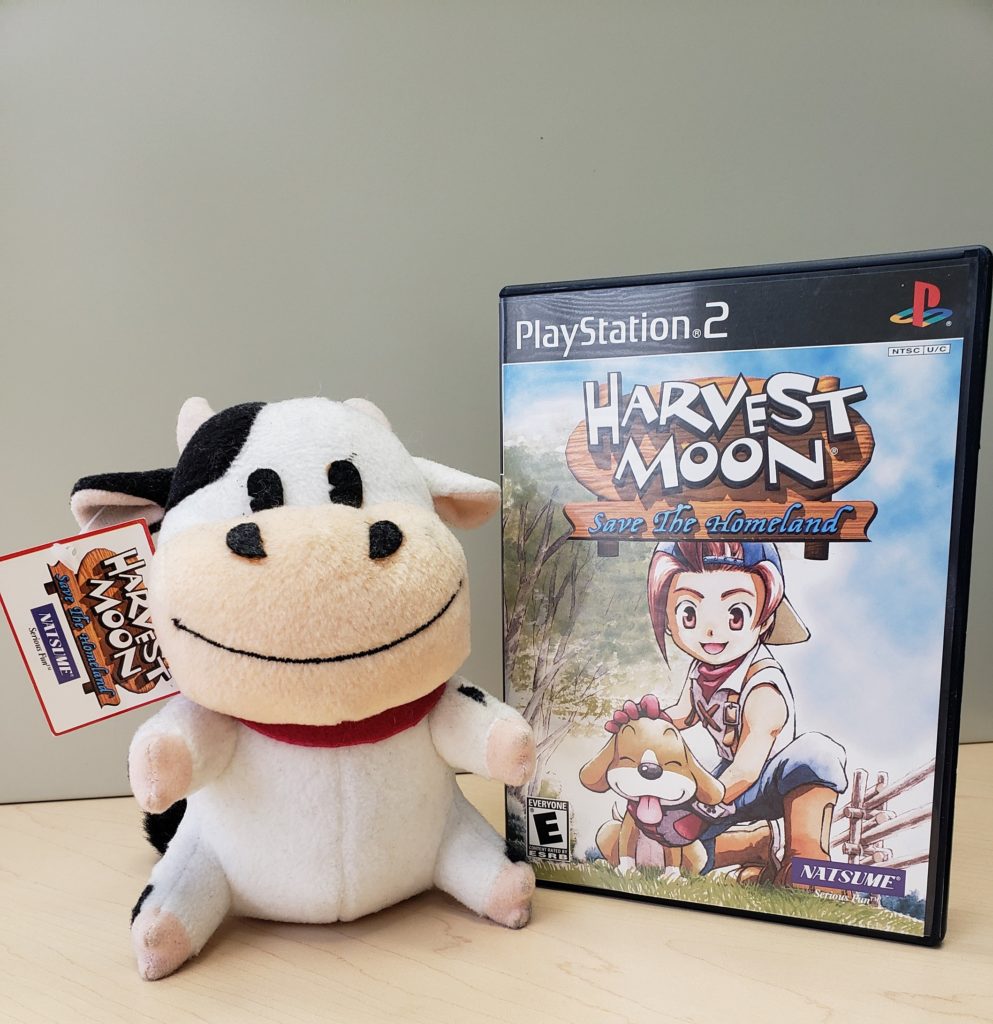 Harvest Moon: Save the Homeland also had several notable differences from other titles in the Harvest Moon series, including being the first game on PS2, having a specific time limit, a heavy penalty for not carefully caring for animals, and no marriage.
If you haven't jumped into this classic title, now's the perfect time! The game is available now in both North America and PAL territories on the PSN: Click here to learn more and buy Save the Homeland
Did you play Save the Homeland? If so, let us know which of the nine endings you completed the game with on Facebook, Twitter, and Instagram!