Classic collectors, the next game we're partnering with on Limited Run Games is here! Dust off those classic systems – we've got a spicy title on a REAL cartridge coming your way, and pre-orders are now available!
Next of several games in our partnership is the NES classic with the wildest name, S.C.A.T.: SPECIAL CYBERNETIC ATTACK TEAM, also known as Action In New York in PAL territories and Final Mission in Japan!
This is a working cartridge, playable on both classic NES systems and compatible clone consoles! Both a standard edition and collector's edition will be available to pre-order for just one month.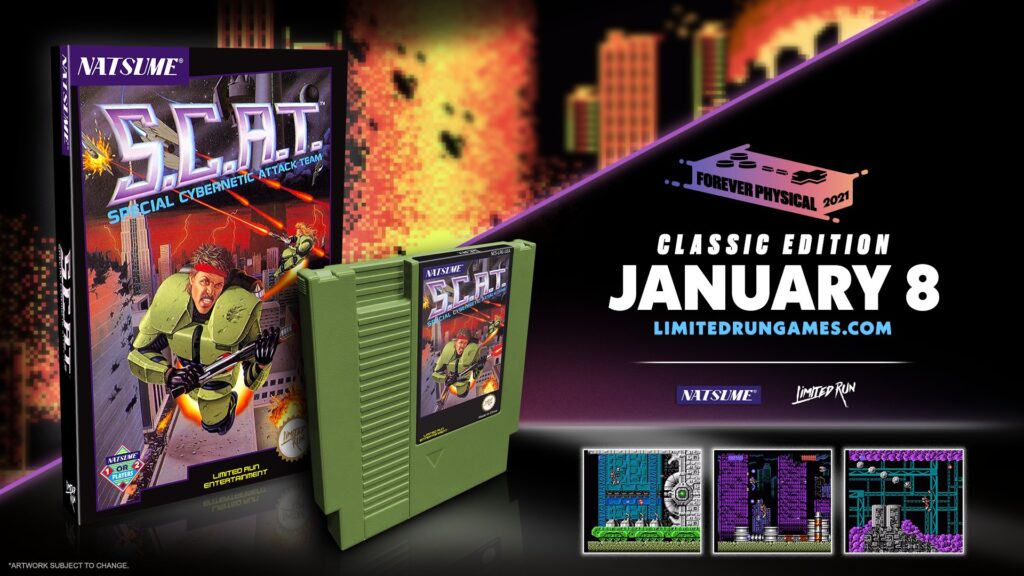 It's 2029, and New York City has been destroyed. Aliens bent on the annihilation of the human race have linked up the ruins with their space station, and it seems nothing will stop their invasion!
Enter Special Cybernetic Attack Team! Half human and half robot, this elite unit, including legally distinct playable characters Arnold and Sigourney, is the only thing standing between humanity and the end of life on Earth as we know it.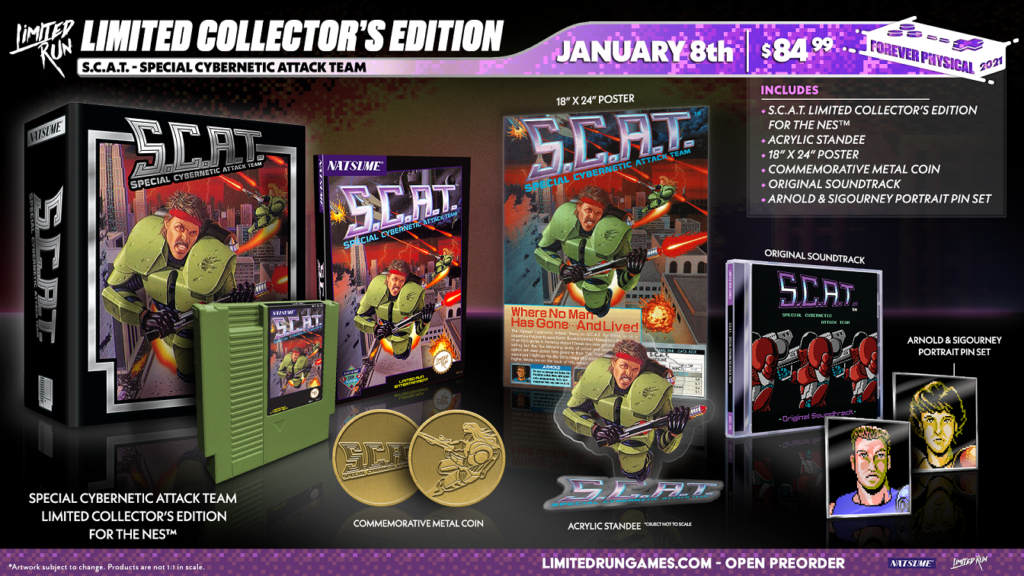 Pre-orders for this title open Friday, January 8th and end on February 7th at 11:59pm Eastern Time. Curious about how Limited Run Games pre-orders work? We have a FAQ right here.