It's that time again~ We're reviewing a not three, not four, but FIVE screenshots for our upcoming Natsume Indie title, ConnecTank! This time, I absolutely promise, we won't get interru– oh, well…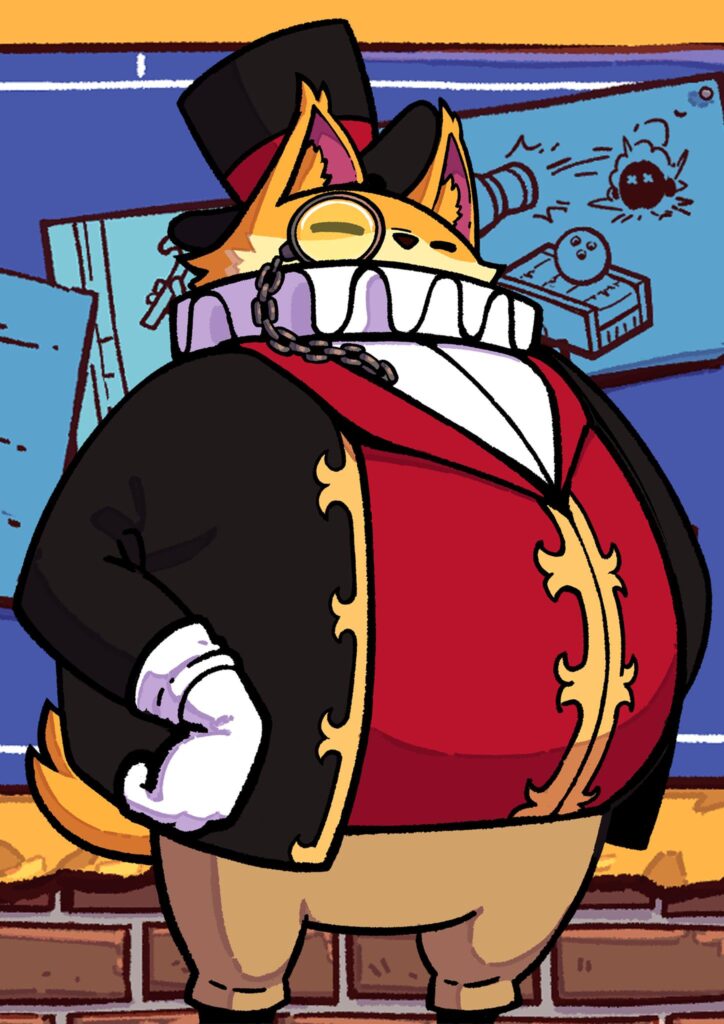 "Yes yes, good show! I shall be explaining things now as usual," Mr. Fat Cat interruptedly purred. "Of course, I shall be including two never-before-seen screenshots, because I am the best baron."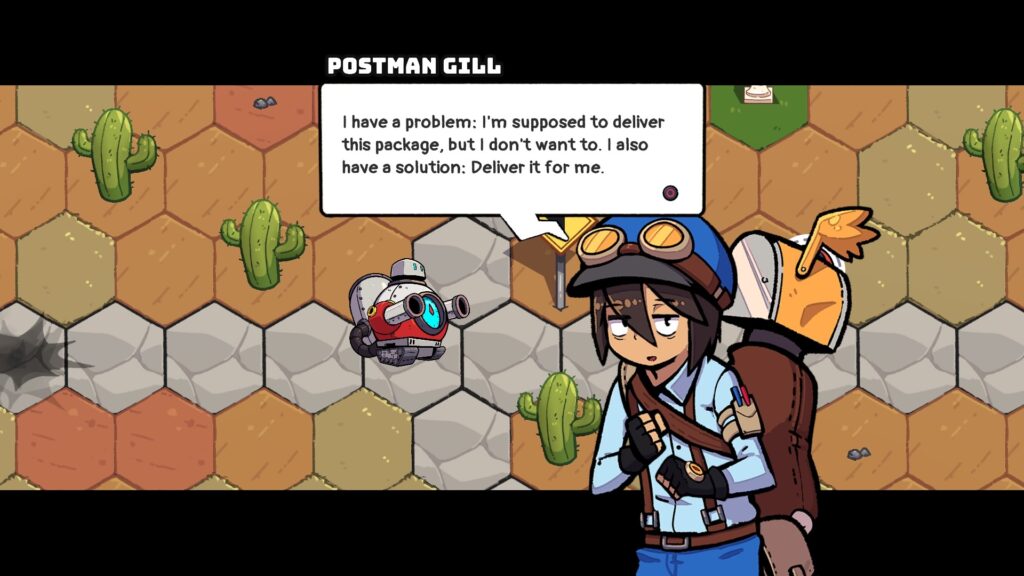 "As one of our highly valued drivers, you'll receive requests not just from shipping barons like myself, but also from a variety of NPCs! There's no shortage of work to be had in New Pangea…for those willing to work."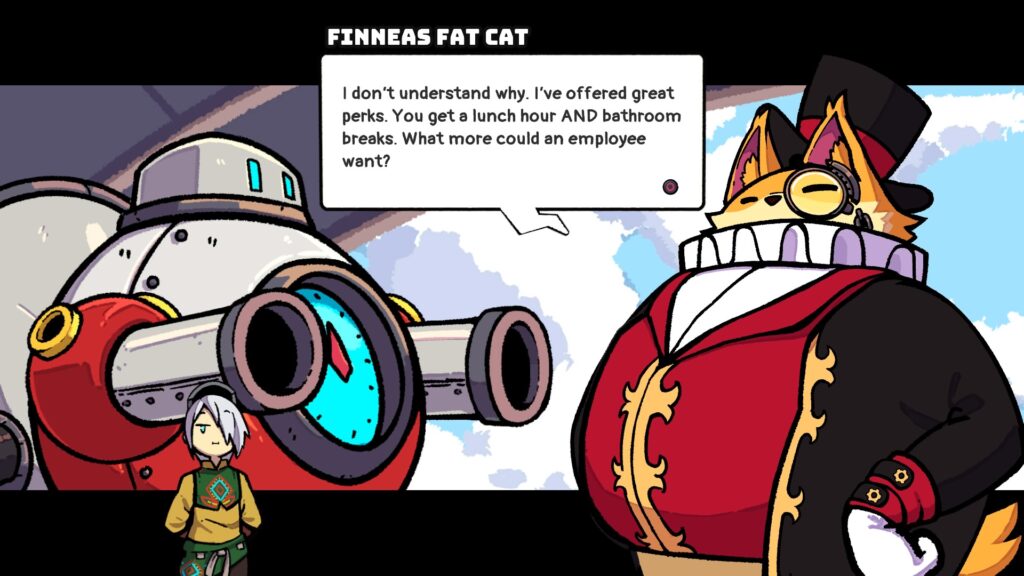 To catch you up if you've missed any of the previous information, ConnecTank is an action puzzle game where you're a tank driver hustling in the gig economy of New Pangea! There are many drivers, and different kinds of tanks. Conquer other gig tank drivers with ammo that comes in three colors (red, yellow, and blue) each with their own strength and weaknesses. Oh, and tanks can shoot high or low, adding an additional element for choosing what, when, and where to fire your cannons!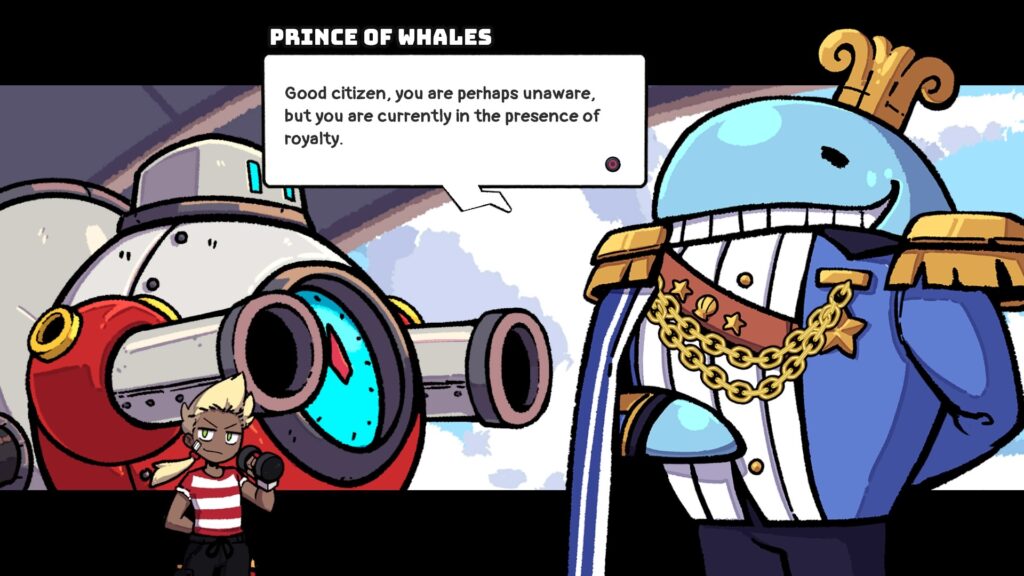 "If for some peculiar reason you feel the need to pick up additional work, I suppose you can talk to some of the other shipping barons. Not that they'll appreciate you like I do…" Mr. Fat Cat casually purred.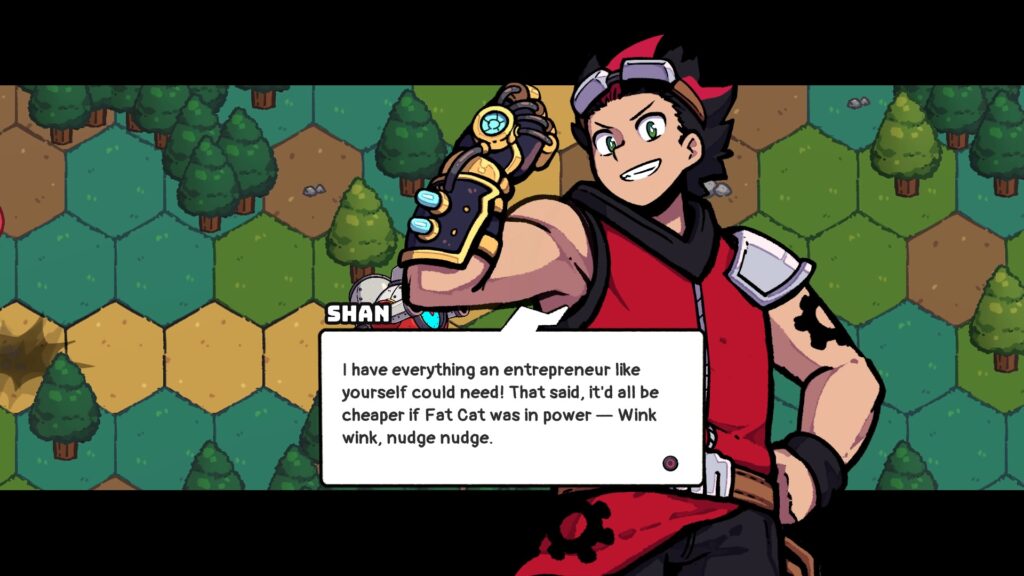 Each shipping baron will have many drivers that work for them, and they don't mind scooping up your cargo too…after they blow you up!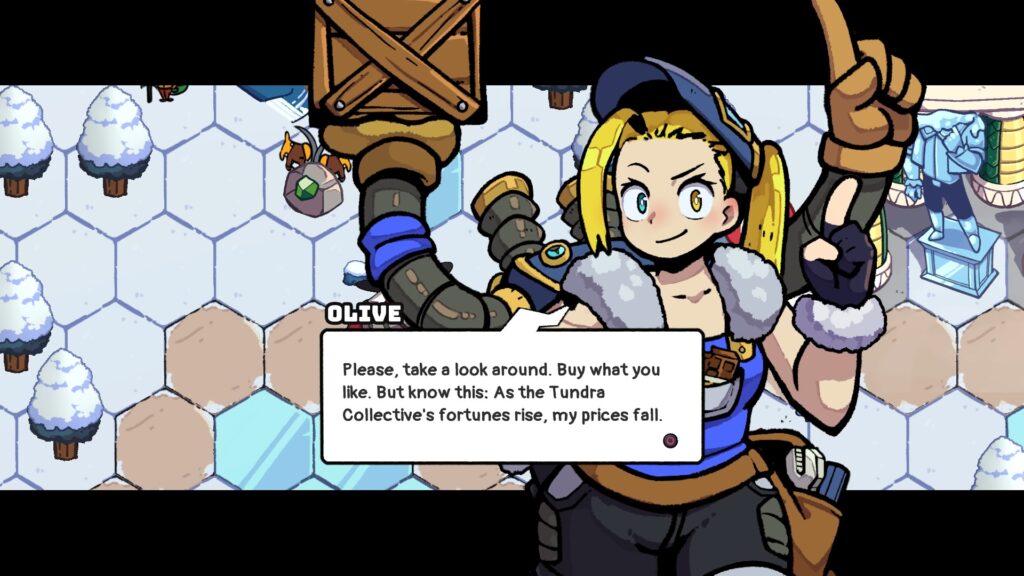 There's also a variety of vendors you'll be able to interact with, who's reputation you'll curry (or lose!) depending upon which baron you work for. There's many choices to make, and we're not exaggerating when we say every run of ConnecTank will be slightly different, depending upon a variety of choices you get to make!
That's all the details we have for today, but we're going to be revealing more information about all the shipping barons later this month! You'll soon have the chance to prove your action puzzling skills when ConnecTank rumbles onto Nintendo Switch, PlayStation 4, Xbox One, and Steam this summer.