Hello to all our farmers! Today, we are launching a new patch for Harvest Moon: One World on Nintendo Switch and PlayStation 4. Both the eShop and PSN are expected to update around 9am PDT/12pm EDT. You will need to close Harvest Moon: One World and update your game to receive the newest update.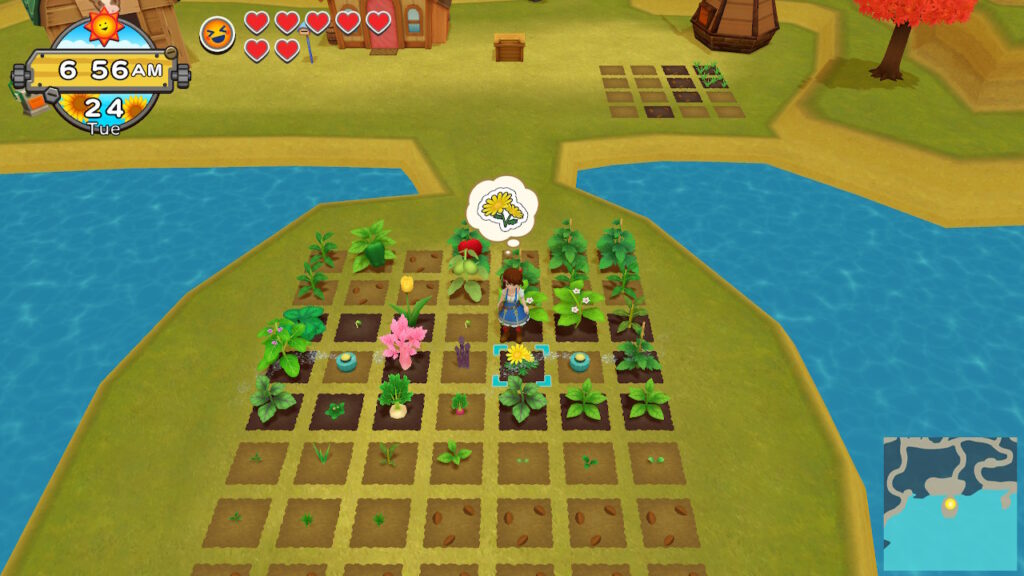 The core of the patch is two key changes requested by the community. We want to take this time to say a hearty THANK YOU to everyone who provided feedback to us. Your messages to us via Facebook, Twitter, Instagram, email, and on the wider web were integral in crafting these changes. We greatly appreciate everyone who reached out to us with praise and problems.
A special thank you to the Natsume VIPs as well, who provided an extra set of eyes in rounding up what people loved and maybe didn't love quite as much.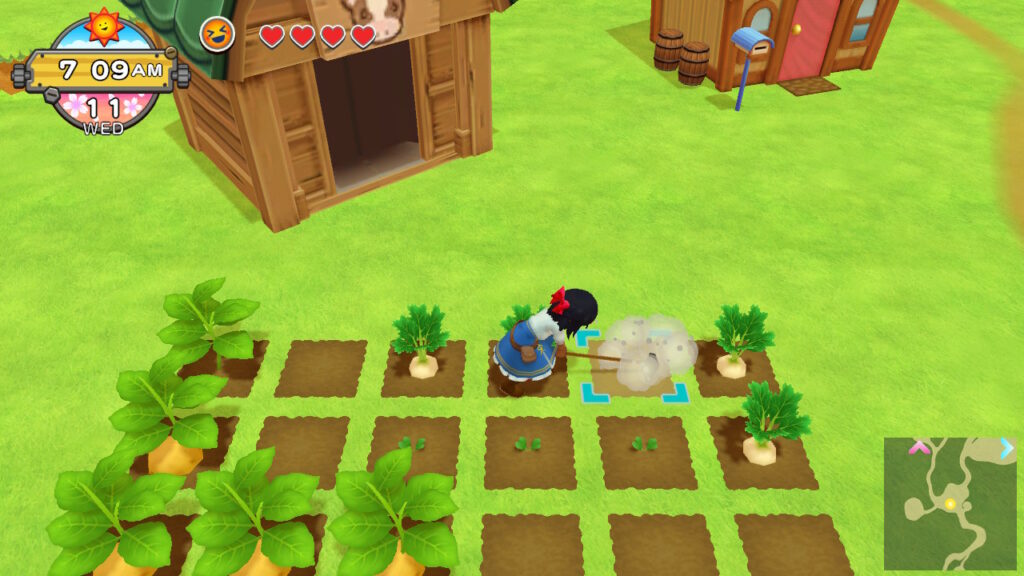 First, we have adjusted the speed at which time moves, along with little tweaks to the flow of some actions; this should allow players to cram even more into their days, though cooking will still be the centerpiece of pushing your daily schedule to the absolute limits of stamina consumption.
Second, animal lifespans have been extended, and the range of their lifespans has been narrowed so each species will live to a more consistent age. This will specifically affect new animals, both purchased and befriended. For farmers who prefer to immediately take advantage of these lifespan changes, the DocPad offers the option to release any barn animal or pet currently living on the farm.
The patch also contains numerous small text changes, including clarifying language for some items and quests.
Harvest Moon: One World is available now in North America on Nintendo Switch and PlayStation4
Harvest Moon: One World is available now on Nintendo Switch in Europe via Rising Star Games, distributed by Nintendo of Europe.