2020 was the year that all of us at Natsume had to work remotely from home from the middle of March throuout the year due to COVID-19 pandemic. I would like to express my sincere compassion for everyone who is going through a difficult time.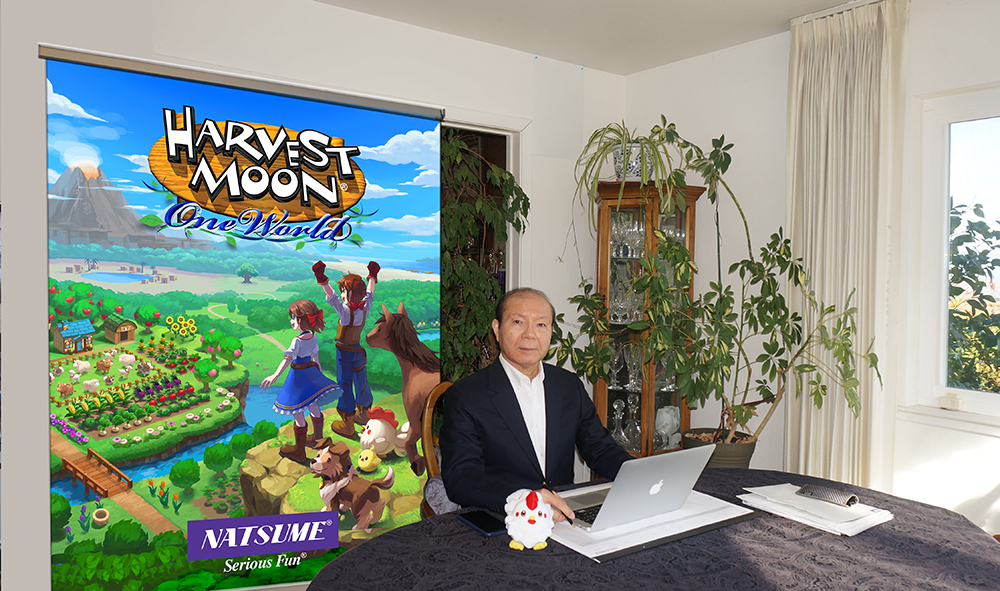 We are very fortunate that we had a good year with strong sales thanks to the support by our fans, especially Harvest Moon fans worldwide.
Harvest Moon: Light of Hope, Special Edition released in 2018 and the Complete Version released in 2019 have maintained very strong sales, both physically and digitally. This title has become the best-selling Harvest Moon title among all Harvest Moon titles released in the past. We expect that this title will continue to sell throughout 2021.
2020 was the first year that we released two indie titles, Cosmic Defenders, digitally for Nintendo Switch and Legend of Ethernal digitally for a variety of platforms including Nintendo Switch, PlayStation 4, Steam, and Xbox One. We are expecting that the two new titles will perform well in the coming year as well.
We have a truly exciting title to be released in early 2021. As already announced, we will be releasing the latest Harvest Moon title, Harvest Moon: One World for Switch and PS4 on March 2, 2021 in the US and for Switch on March 5, 2021 in Europe by our long time publishing partner, Rising Star Games.
Harvest Moon: One World is the biggest Harvest Moon game in its history having wide areas and exciting villages to explore while experiencing a farming life. Harvest Moon: One World will also be available for the Xbox One in the US, with a release date announcement later in the year.
Our company mission for the past 26 years has always been, and will continue to be, to "Make Everyone Happy" with exciting, interactive entertainment software for the entire family. At Natsume, "Everyone" means all of our customers, Natsume employees, and all of the people we work with, such as our development partners, our distribution partners, retailers, financial institutions, media, and all of the people who are directly or indirectly connected with Natsume and our products.
We at Natsume are committed to continuing our corporate mission to "Make Everyone Happy," and we appreciate your continued support.
Wishing "Everyone" a very happy, healthy, and wonderful New Year!
Sincerely,
Hiro Maekawa
President & CEO, Natsume Inc.