We're revealing the many eligible bachelors and bachelorettes you'll be able to woo in Harvest Moon: One World! You'll find one of each in every town you visit along your journey, each with their own personality quirks.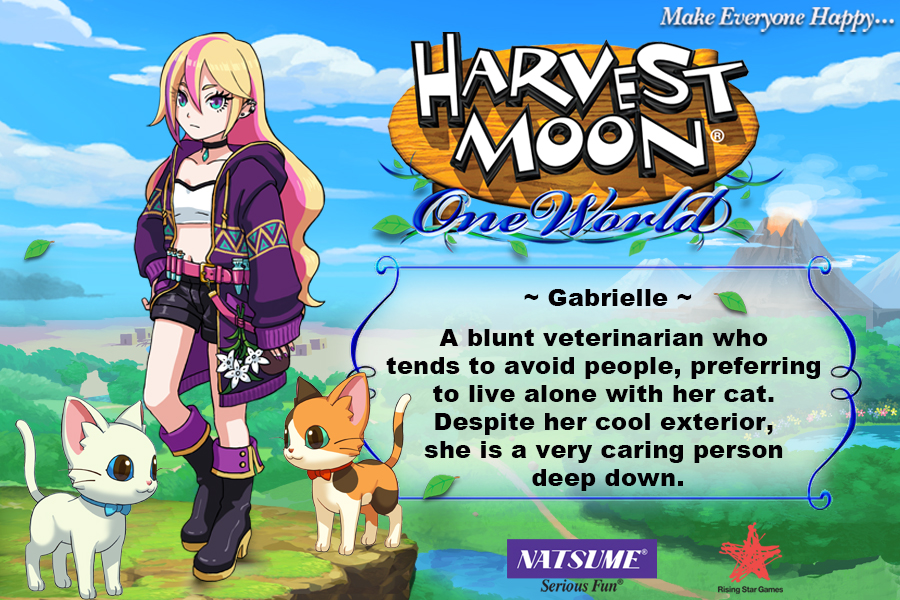 Gabrielle's ancestry won't come as a surprise to her, but it may surprise the player when they discover who is a distant relative to this witch!
Harvest Moon: One World launches on PS4 and Switch in North America on March 2nd 2021. Learn more about the pre-order bonuses you can get for One World right here -> Pre-Orders!
Harvest Moon: One World arrives on Nintendo Switch in Europe via Rising Star Games, distributed by Nintendo of Europe on 5 March 2021.