It's that time again~ We're reviewing a trio of screenshots we've been teasing the last few weeks for our upcoming Natsume Indie title, ConnecTank! Hopefully this time we won't get interr– oh no…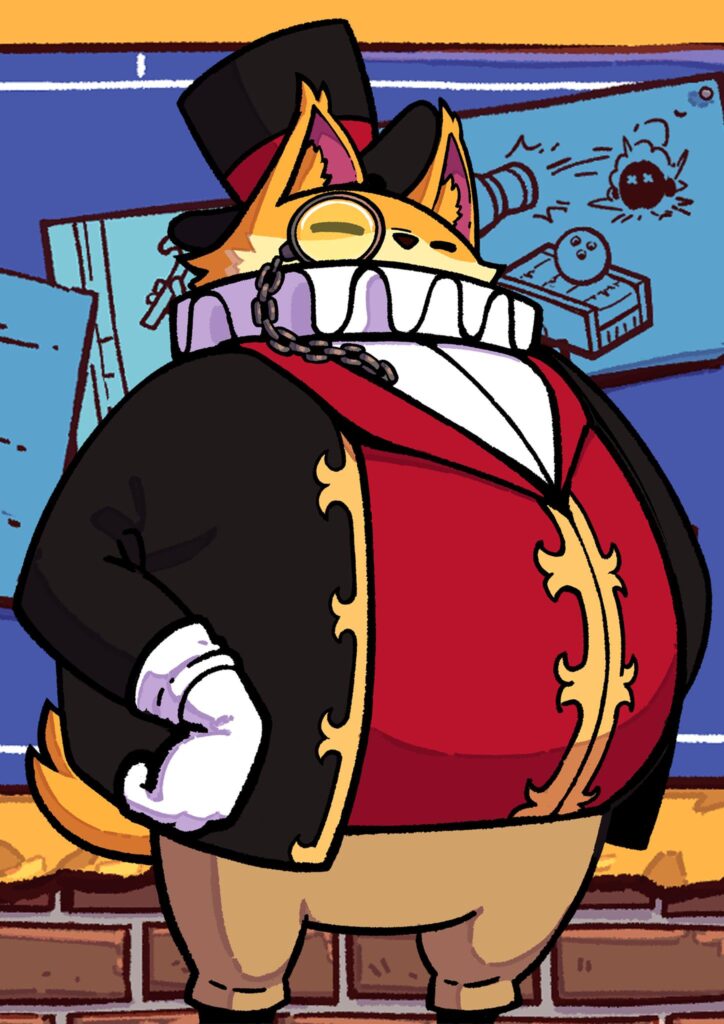 "Thank you! You may stand aside, as I shall be explaining things now," Mr. Fat Cat interruptedly purred. "Of course, I shall be providing the additional details hinted at."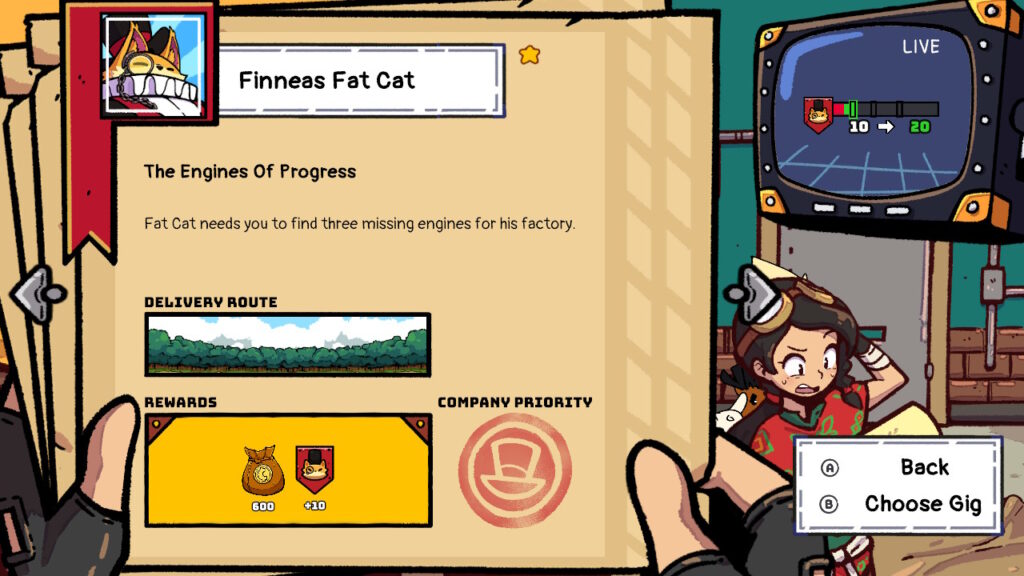 "As our highly valued drivers, choosing the right gig is very important. As you are not employees but contractors, I am naturally not responsible for your actions, and though I might miss you when you're gone, such is the life of delivery personnel!"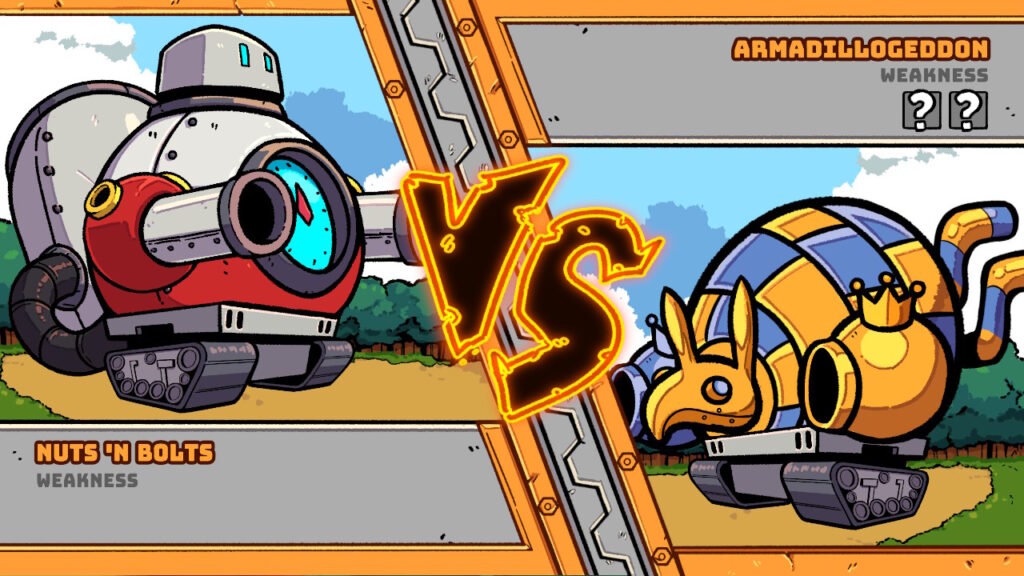 To catch you up if you've missed any of the previous information, ConnecTank is an action puzzle game where you're a tank driver hustling in a gig economy in New Pangea! There are many drivers, and many kinds of tanks, and the first time you meet one, you may not immediately know their strengths and weaknesses. Ammo comes in three colors (red, yellow, and blue) each with their own strength and weaknesses. Plus tanks can shoot high or low, adding an additional element for choosing what, when, and where to fire your cannons!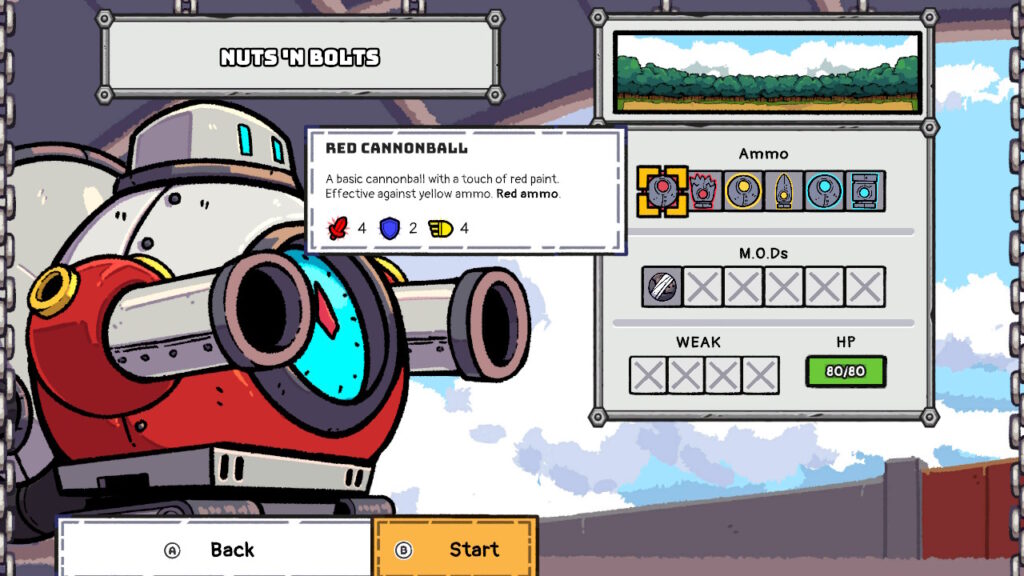 "As you progress, you'll be able to begin customizing tanks, or may even unlock additional vehicles. I'm such a generous boss! Prompt, efficient work is always rewarded, you see…" Mr. Fat Cat casually purred.
That's all the details we have for today, but we've gone more screenshots coming in May! You'll soon have the chance to prove your action puzzling skills when ConnecTank rumbles onto Nintendo Switch, PlayStation 4, Xbox One, and Steam this summer.