In case you missed them, we introduced both the main female and male characters you'll be able to play in Harvest Moon: One World!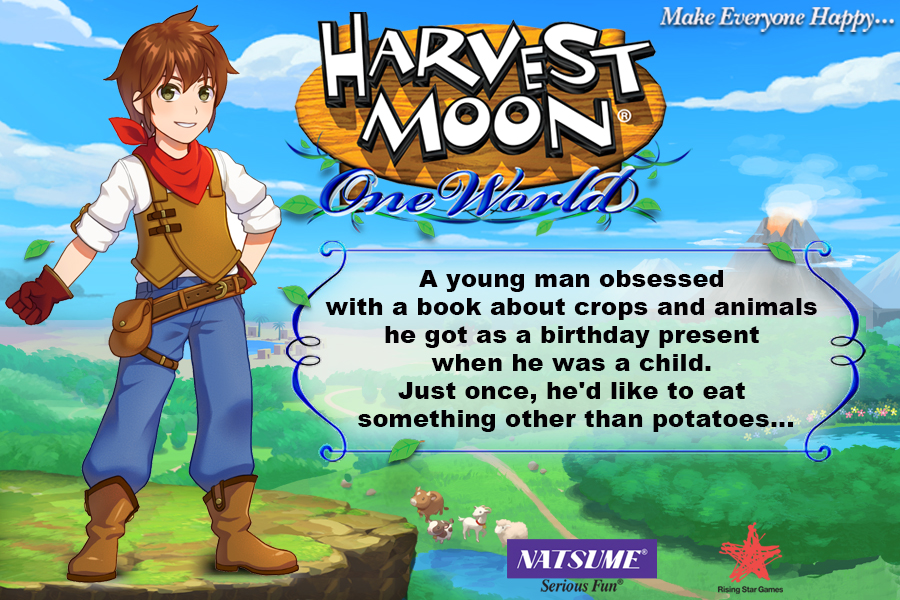 With an appetite for not only exploring the world but crops he's never eaten before, he's setting out on the journey of a lifetime! Along the way, he'll farm crops, raise animals, solve problems for the local townspeople, and meet many friends – including five eligible bachelorettes that he can woo and start a family with.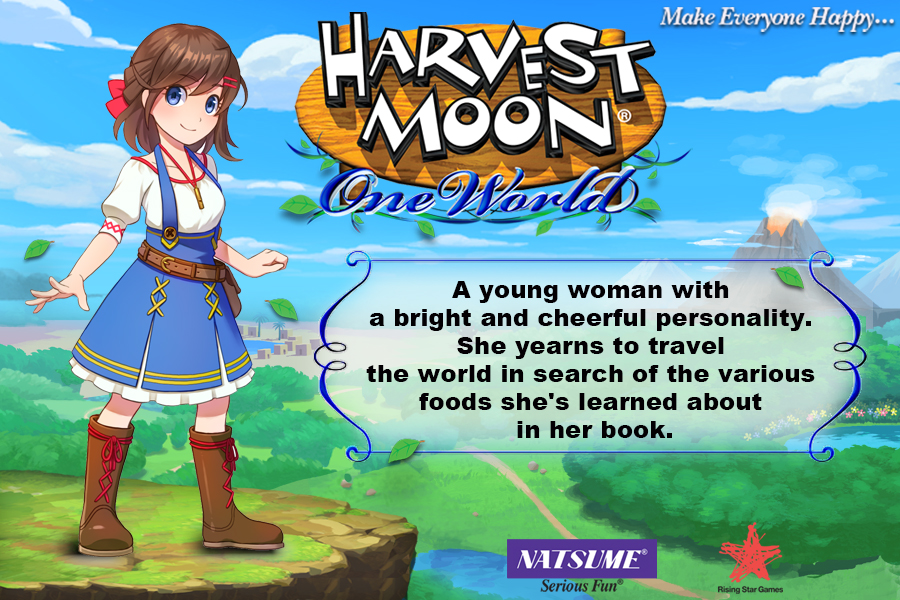 Receiving a book about crops that have been lost to time, she's now ready to take on the world! This energetic lass will be farming up a storm, caring for animals large and small, plus making new friends as she travels between many regions. Perhaps she'll even fall in love with one of five bachelors she'll meet along the way…? Only time will tell!
Harvest Moon: One World launches later this year on PS4 and Switch in North America.
Harvest Moon: One World arrives later this year on Nintendo Switch in Europe via Rising Star Games, distributed by Nintendo of Europe.