It's 2029, and New York City has been destroyed. Aliens bent on the annihilation of the human race have linked up the ruins with their space station, and it seems nothing will stop their invasion!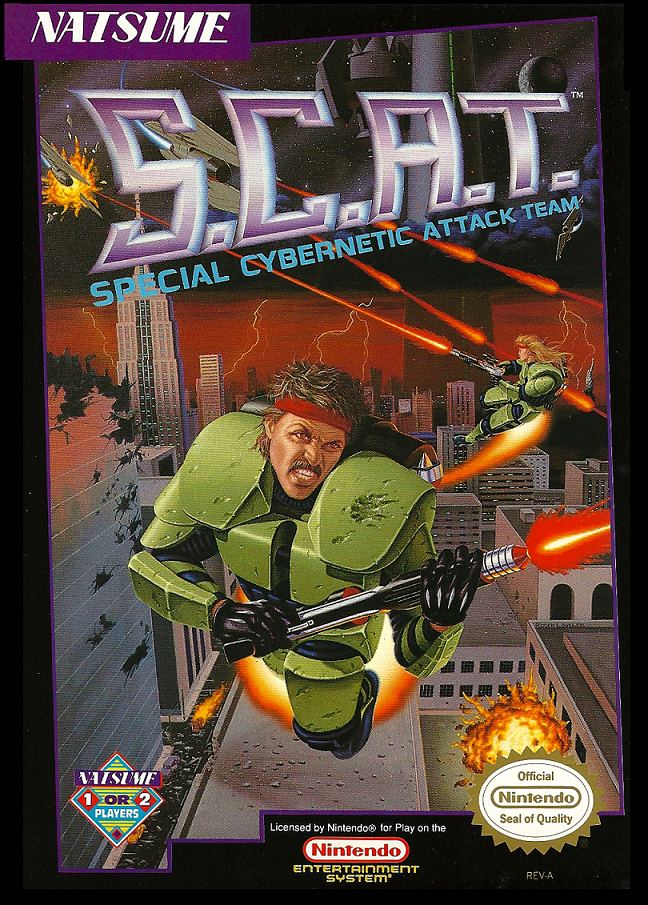 Enter S.C.A.T.: the Special Cybernetic Attack Team! Half human and half robot, this elite unit, including playable characters Arnold and Sigourney, is the only thing standing between humanity and the end of life on Earth as we know it.
Known as Final Mission in Japan and Action in New York in PAL territories, this classic title is now part of the available now on the Nintendo Switch Online NES service! This game offers one or two player intense action you won't want to miss!
If you're already a subscriber of the Switch Online service, you can download the NES games app totally free right now. For more information, including pricing and game availability, see Nintendo's site for Switch Online Services.