The most wonderful time of the year is upon us! Here are our gift suggestions for every kind of gamer in your life!
The Harvest Moon Fan
Give the gift of virtual farming (& some real life plushie pals!).
Harvest Moon: One World is the latest addition to the 25-year-long Harvest Moon series!
Trek across beaches, the desert, and even a volcano in the latest entry into the long-running Harvest Moon series! The Harvest Goddess has gone missing, and it's up to you to help bring her back! Along the way, you'll come across cows, sheep, camels, and even reindeer! Dig in, because in this game, the world is literally your oyster!
Harvest Moon: One World is currently on sale on Nintendo Switch and Steam! For the ultimate farm experience, download the bundle which includes all DLC!
This bundle of Harvest Moon 3D: A New Beginning and a pup plushie is perfect for the Harvest Moon fan that prefers to keep it old school!
This bundle includes Harvest Moon: Light of Hope Special Edition on PlayStation 4 and a bobcat plushie!
Download Harvest Moon: Light of Hope Special Edition for 50% off on Nintendo Switch and Steam.
The Retro Gamer
These throwbacks are making a comeback under the Christmas tree!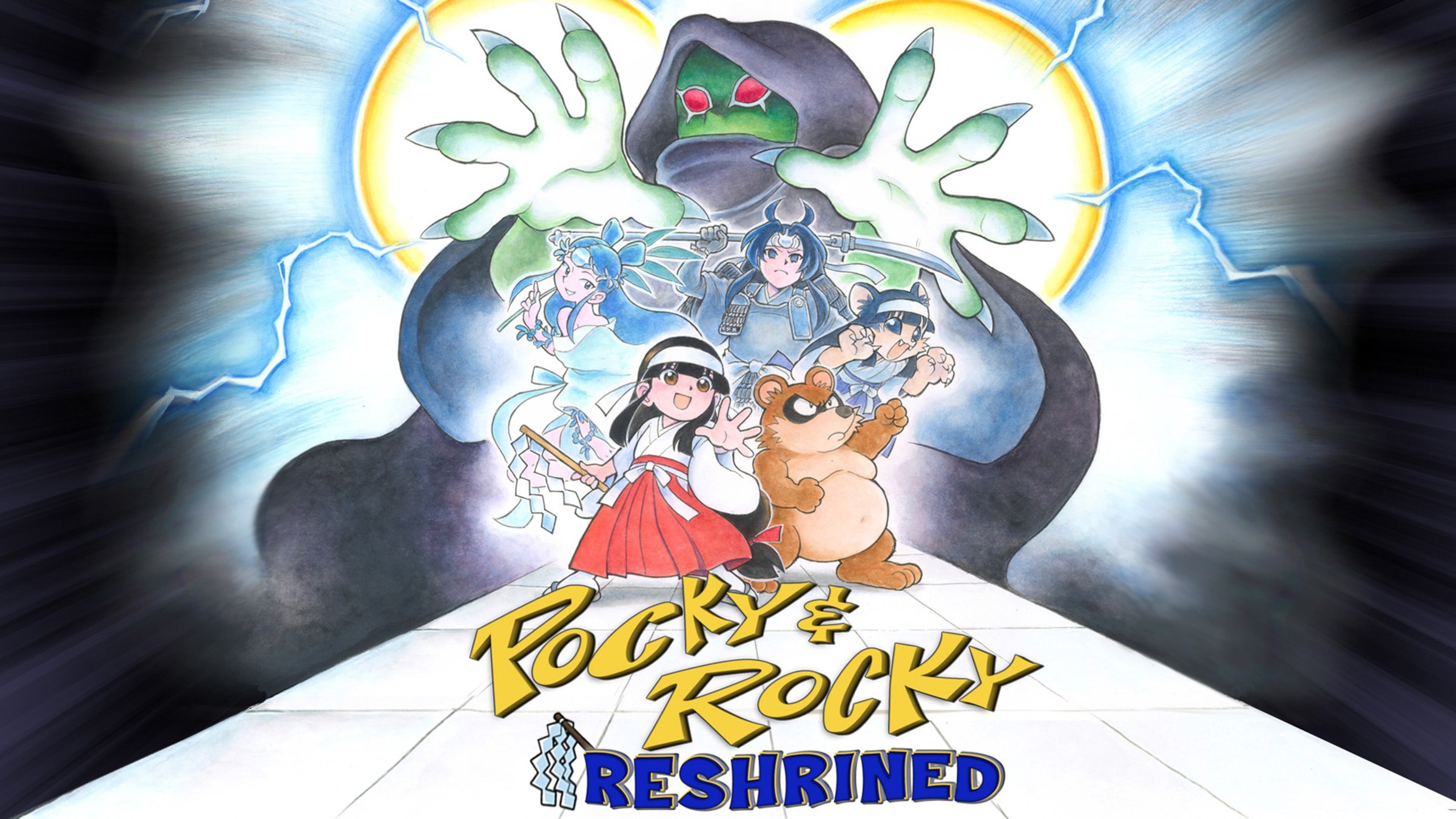 Pocky the shrine maiden and Rocky the raccoon are back together in the latest game in the long-running classic shooter series! As the evil Black Mantle attacks, Pocky and Rocky need to team up once again, this time with some new friends to take on the upcoming challenges! With 8 stages of high-paced shooting action, you'll have your hands full with creepy enemies, big bosses, and lots of twists and turns!
Pocky & Rocky Reshrined is a multi-directional scrolling shooter in the classic 16-bit style with improved graphics, sound, and fun! Gameplay takes place from a top-down perspective and features both single-player and cooperative modes. The adventures of Pocky and Rocky begin again!
Pocky & Rocky Reshrined is currently on sale for the Nintendo Switch.
Download Pocky & Rocky Reshrined on the PlayStation Store.
Buy the bundle on Amazon and get limited edition magnets!
Wild Guns Reloaded is a fast-paced arcade-style shooter, mixing the Wild West with steampunk. Play as Clint, Annie, Doris, or Bullet the dog with his sentry drone. Grab some friends and play together for some four-player action!
Wild Guns Reloaded is currently on sale on the Nintendo Switch and Steam!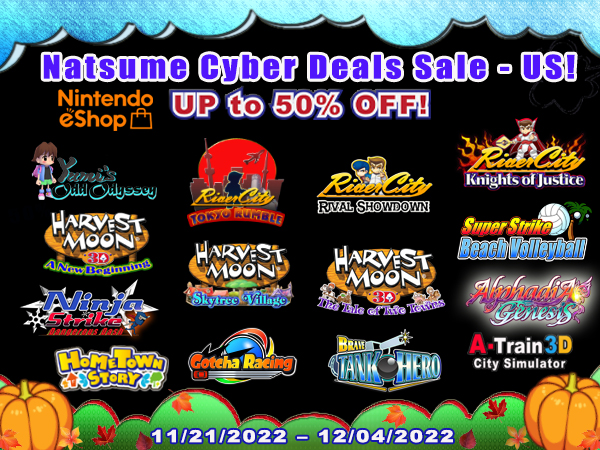 The Nintendo 3DS and WiiU eShop will be closing in the new year so this may be one of your last chances to download these classic titles! Help a Harvest Moon fan complete their collection, introduce someone to the Serious Fun of games, or impress the retro gamer in your life with River City.
The Indie Lover
Show some love to these super talented indie creators!
ConnecTank
Making deliveries is never an easy job. But throw in huge and unique destructive tanks you have to battle into the mix? That's life as a new courier for Finneas Fat Cat XV, one of the top tycoons in New Pangea! Luckily, you'll have a mammoth sized tank of your own when you go out on deliveries. Connect conveyor belts and blast enemy tanks with ammo you craft in the heat of battle. Fund new ammo and gizmos to take down even the most terrifying of tanks! Collect different parts from the tanks you defeat, and you'll be able use those tanks too! Do you have what it takes to become Finneas Fat Cat's top fixer? And spread his name and wealth even wider? Finneas is counting on you, old bean!
Download ConnecTank on Nintendo Switch, PlayStation 4, Xbox One, and Steam.
Legends of Ethernal
On a day like any other, a young boy returns home to find it in ruins and his parents, gone. Armed with courage and driven by the pain of his loss, he sets out on a journey to uncover the truth behind his family's disappearance… But what he discovers will forever change the World of Arkanys… Legends of Ethernal is a 2D single-player action adventure game where you need to explore beautiful hand-crafted environments, solve clever puzzles and battle challenging creatures to uncover the truth about your parents' disappearance.
Legends of Ethernal can be downloaded today on the Nintendo eShop, Microsoft Store, PlayStation Store, and Steam.
Cosmic Defenders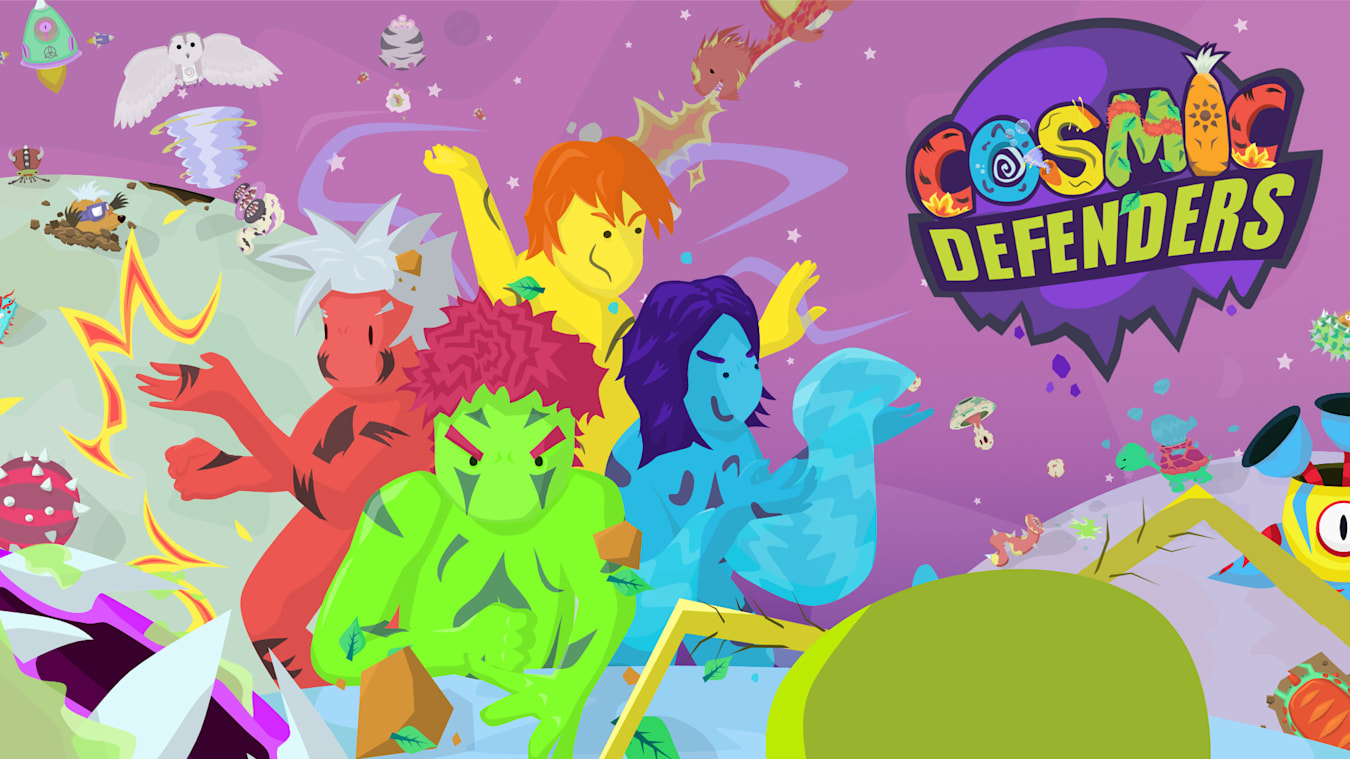 Cosmic Defenders is a 2D fast-paced revolving shooter about a group of unconventional heroes who use the powers of nature in order to stop chaotic aliens from taking over the universe. Cooperate with other guardians, protect the galaxy from the wicked, and restore peace in three game modes: Story Mode, Survival Mode, and Versus Mode.
Take on these spaced-out invaders by yourself, or with some friends! Choose from 4 different characters, each with their own unique abilities! Can you bring peace to the cosmos?
Cosmic Defenders is currently 50% off on Nintendo Switch!
The Gamer Who Already Has Everything…
But do they have Reel Fishing: Road Trip Adventure?!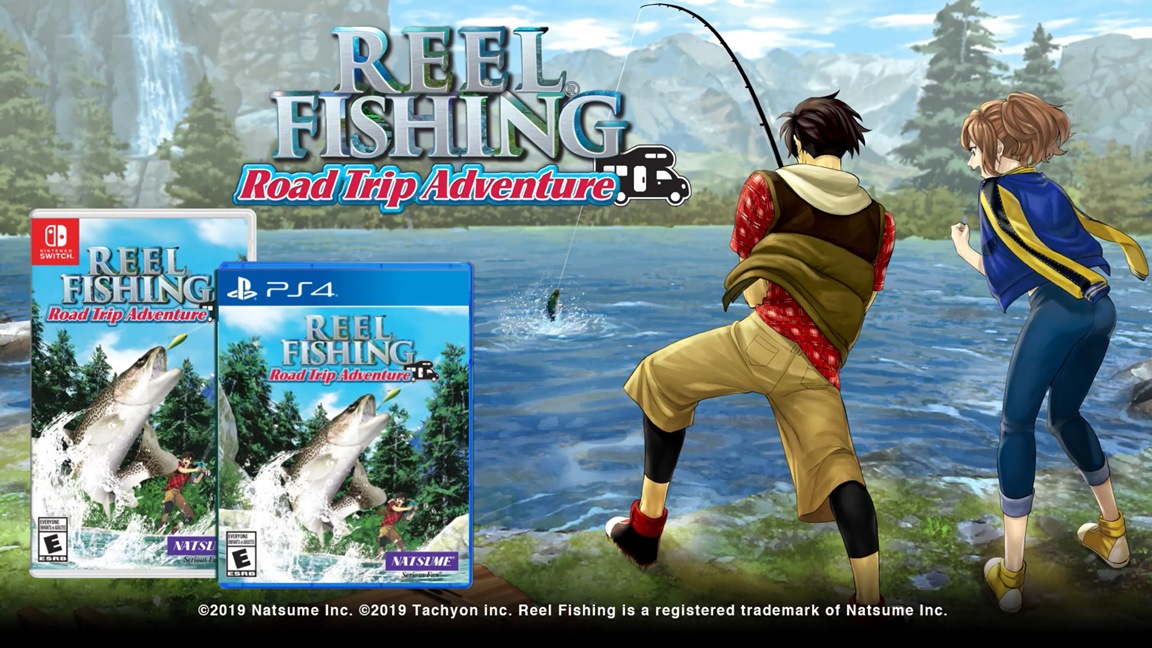 Grab your rod, reel, and adventurous spirit as you join three friends on a summer road trip to remember!
Visit a variety of fishing spots, from deep-sea fishing to freshwater stream fishing as you and the gang track down and try to catch the elusive Legendary Fish.
– Upgrade skills and abilities, craft rods, reels, and lures as you try to catch the big one!
– Action-style fishing places the emphasis on exciting battles!
– Catch over 20 kinds of fish from over 10 fishing locations!
Reel Fishing: Road Trip Adventure is 75% off on Steam and 50% off on Nintendo Switch.
Follow us on Twitter, Facebook, and Instagram to keep updated with all sales and deals throughout the holiday season!